Conference of Independent Schools of Ontario

En-Pro is a proud sponsor of CIS member schools. We work with the smallest schools to medium and large boarding and public schools to create programs that reduce and control the costs of their energy and commodities. Some of the schools we work with have mandates to reduce their carbon footprint or to obtain LEEDs certification – we help them do that.
We custom design each of our programs to suit each school's unique needs. We are also proud sponsors of The Canadian Association of Independent Schools, taking part each year in their annual conference.
Here are some of the things people at the schools we work with have to say about us and our work:

"I really like the detailed tracking and charting of our energy use and how we are able to leverage the information into further support for conservation efforts and other capital projects. The increased contractual options available from En-Pro allows us to select a level of risk we are comfortable with and still capitalize on any favourable anomalies in the marketplace. I get strategic advice grounded in market knowledge, detailed reports on our consumption and costs and personalized service; this is certainly more than I received from our local providers."  – Stephen Thuringer, Head of Facilities, Upper Canada College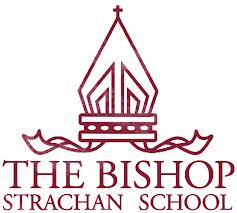 "Congratulations to En-Pro International Inc. as you celebrate 25 years in business!  It has been my pleasure to work with you and your staff, and to benefit from En-Pro's expertise throughout many of those 25 years. Throughout my time working with En-Pro staff, I have found them to be very professional and knowledgeable. Their service is exemplary, going to the lengths necessary to address all questions, review contract terms, customize solutions and provide ongoing monitoring. Their analyses and reports are thorough. Many of these reports have been provided to members of this school's House and Property Committee of the Board of Governors, and the committee members have commented positively on the high quality and depth of the reports. This school has realized substantial savings in our natural gas costs since we began working with EnPro, which is terrific because we have been able to put these savings back into program enhancements at The Bishop Strachan School."  – Janet Ainsley, Assistant Head, Finance and Facilities,  Bishop Strachan School
EN-PRO HAS SPONSORED CIS SINCE 2009.
If you are a CIS member school, please contact us at info@en-pro.com for the login and password.